Women's Protective Jodhpur Short Riding Boots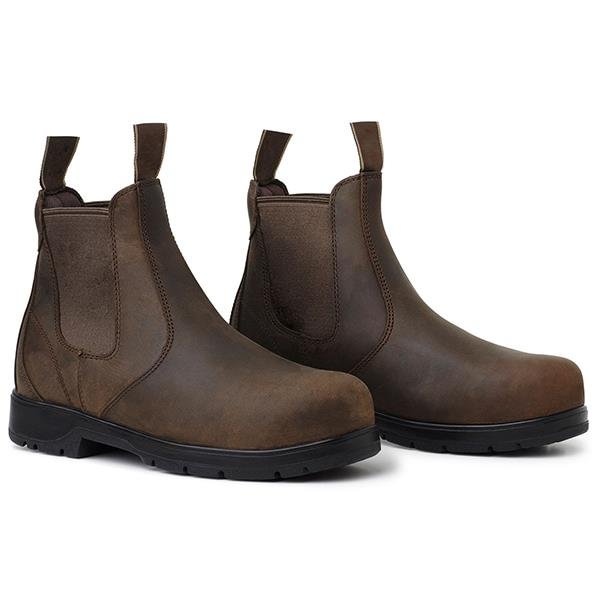 Women's Protective Jodhpur Short Riding Boots
SIZE CHART
Color: Black, Brown
Material: Full Grain Leather

These Boots are equipped with an anatomical engineered lightweight aluminum toe making this protective footwear feel light and comfortable compared to the traditional and sometimes heavier steel toe boots.
The inside of the foot part features the advanced insole system with a solid core base consisting of a cushioning high performance polyurethane material. Also uses different elevation levels to disperse weight distribution more evenly and effectively providing exceptional comfort and cushioning.
The outsole consists of a dual density construction where the inner core of the outsole is using a cushioning and shock absorbing PU material for extra comfort and the outside surface material is made of durable rubber for better oil, acid and abrasion resistance. The inner saiped inspired treads also helps to shed water away more effectively making the outsole more slip resistant especially in wet conditions.
The lining consists of a lightweight and moist wicking technical mesh and the upper is made of a premium hardwearing full-grain leather for extra resilience and durability.
All these features combined into one makes these boots the new footwear of choice when it comes to safety, comfort and durability.